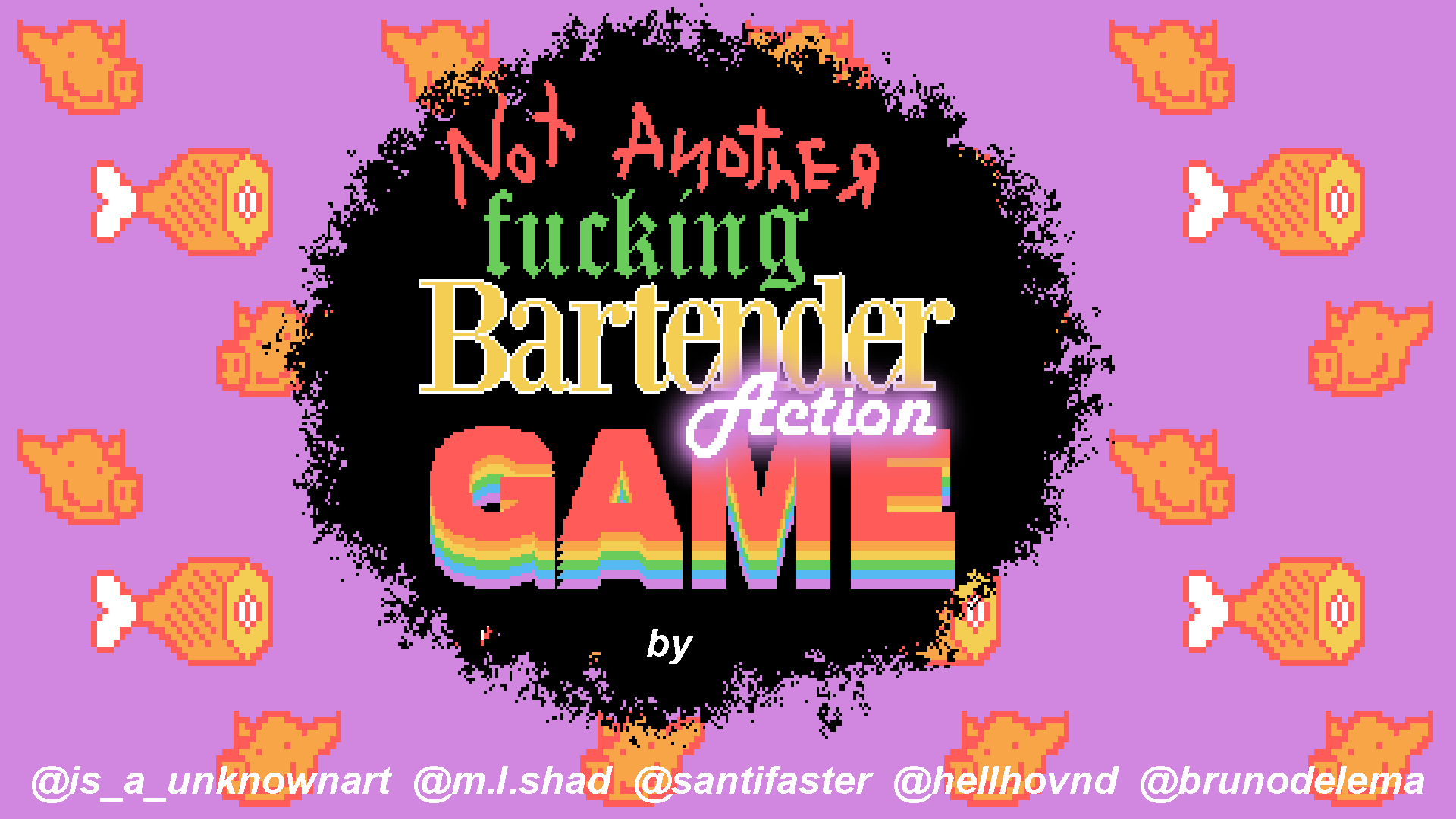 Not Another Fucking Bartender Action Game
A downloadable game for Windows, macOS, and Linux
In this local multiplayer endless runner you'll play as one of two old buddies, who, after a long afternoon end up starting a trippy race across the city. With a friend, start mashing the keys that the game indicates you, as they change places, and play around with you both, twisting your fingers across the keyboard.
[Edit]
The game had an error while exporting it, in this version you can play it complete.
"Literaly the mistake was to change a 0 to a 2"

https://ashesgamedevs.itch.io/not-another-fucking-bartender-action-game1

Game developed by Ashes (tw: @Ashes_gamedev):
-Laura Suárez (ig: @is_a_unknownart)
-Mario Lois (ig: @m.l.shad)
-Álvaro Marco (ig: @hellhovnd)
-Santiago Fernández (ig: @santifaster)
-Bruno Pérez de Lema (ig: brunodelema)
THANKS FOR PLAYING!
Install instructions
Download the one in the description.